Alumni News
Do you know any Alumni that are kicking goals in the real world?
E-mail our Alumni Coordinator, Kirby via alumni@phoenix.vic.edu.au
Register Your Details
As a past student or staff member of Phoenix P-12 Community College, we invite you to 'Register/Update Your Details' and stay connected.
As a Phoenix College Alumni, you are part of a family of graduates who now form a special part of our community and our College's history. Your relationship with Phoenix is lifelong and we invite you to remain engaged with the school, your teachers and friends. Stay connected by sharing your stories, attending events and keeping in touch with us!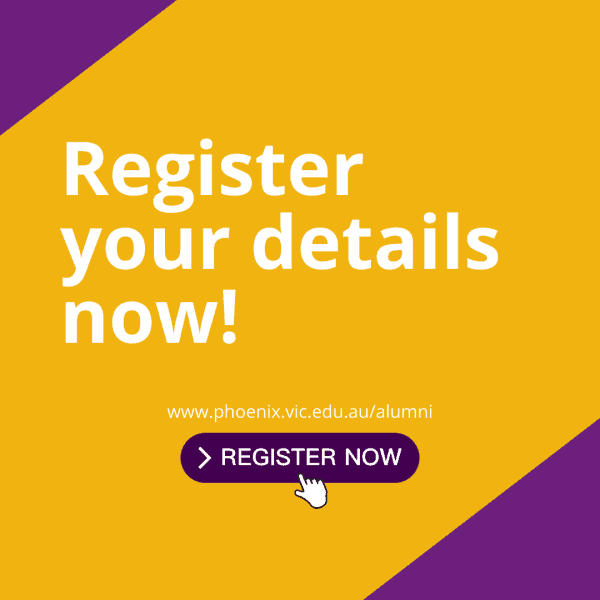 Stay updated with Alumni Achievements and Stories via our Alumni Facebook Page.